A new generation of high-performance large format UV printer delivering exceptional productivity and print quality, has been developed to deliver outstanding print quality when printing on irregular material, such as wood, shaped plastic, stone, ceramic tiles and other surfaces including conventional graphic substrates. Featuring 4 rows of print heads and up to 8 color channels, the Q160 printers offer the best performance and cost in the industry.
PRINT HEADS
The Q160 printer is fitted with the latest generation of inkjet print heads, delivering higher productivity due to its high firing performance. Unparalleled sharpness and print fidelity is achieved using a unique wave form. Fully addressable print resolutions up to 720 dpi with multiple drop algorithms producing effective resolutions up to 2880 dpi for photographic quality print. The standard CMYK color system is expandable up to 8 color channels including white, varnish, spot colors or light colors. The Q160 printers may be equipped with up to 32 print heads, 4 print heads per color channel.
PRINT TABLE
The size of Q160 flatbed table is 2,05m x 3,25m. The solid flatbed construction allows you to print on any flexible or rigid substrate up to a maximum thickness of 100 mm.
INK
Qres Ink KM Premium is specially formulated for usage with Qres printers. This high quality inks is characterized by intensive colors, superior adhesion to wide variety of applications, such as flexible, semi-flexible, rigid and uneven media, together with long term exterior and interior performance.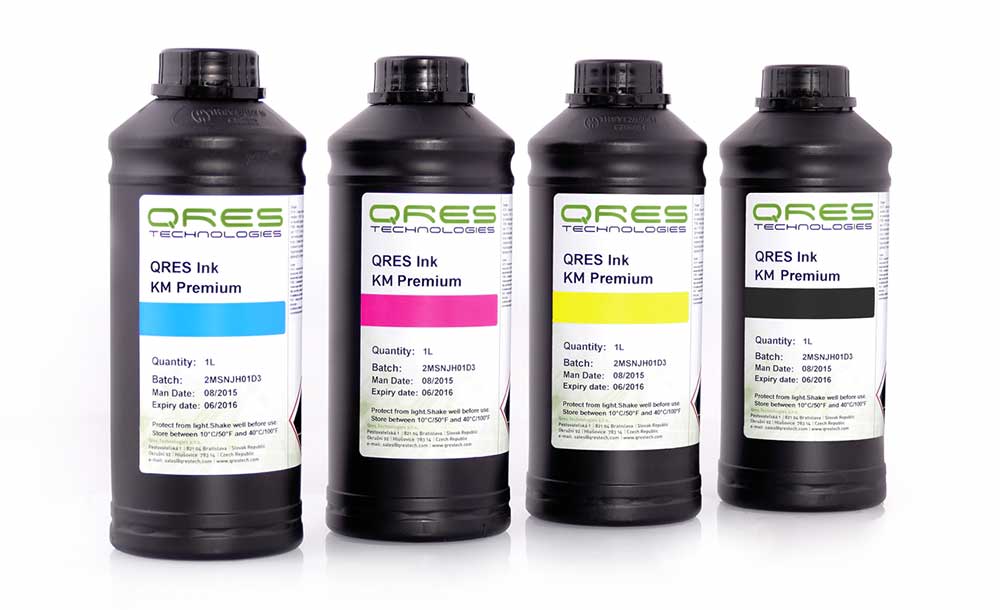 SOFTWARE
Versatility and ease operation, together with an intuitive control system are the main benefits of the Qpro2 print software. The Qpro2 print software displays the basic system data including production status of the print job, the print head temperature, UV lamp status, ink levels or statistical data about ink consumption. The Q160 printer works with industry leading RIP software from Caldera GrandRIP+ software, ColorGATE Productionserver and ErgoSoft RIP software.